INTERNATIONAL PARTNERSHIPS
PIGOP Partners
The following is a list useful links that I have compiled. If you wish to be added to this list, please send me an e-mail
http:// ecyg.wikispaces.com/Ghana
Favorite Sites
Visit
https://earthcharter.org/organizational-commitments/?civiwp=CiviCRM&q=civicrm%2Fprofile&reset=1&force=1&gid=30&country-3=1083
The one-stop-information-shop for the developmental sector, DevelopmentAid.org is a membership organization that brings together information for developmental professionals, NGOs, consultancy firms and donors.
Be sure to place a description of your link for your viewers here!
Joing The PIGOP_Earth Charter's Group here or at
http://pigop.wikispaces.com/spaces/invite
www.pigop.20m.com
http://ecyg.wikispaces.com/Ghana_PIGOP
www.pigop.wikispaces.com

ADVENTIST SABBATH SCHOOL LESSONS
Largest collection of free MP3s to play or download, free MP3 software
BabyCenter Store--content and quality products--You name it, we have it.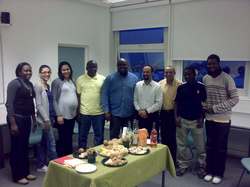 Search Engines
You know us as the Internet's original search engine.
One of the most visited hubs on the Internet, reaching one out of every two Web users.
With over half a million sites, divided into more than 25,000 categories, Yahoo! is both browseable and searchable.
GO Network is a new brand that brings together the very best of the Internet in one, easy-to-use place.
Have Fun!