THE EXECUTIVE TEAM
@@@@@@@@@@@@@@@@@@@@@@@@@@@@@@@@@@
@@@@@@@@@@@@@@@@@@@@@@@@@@@@@@@@@@@@@@@@@@@@@@@@@@@@
""""""""""""""""""""""""""""""""""""""""""""""""""
MR.KOFI ADUTWUM
DIRECTOR PROJECTS
BSc (University of Ghana) MPhil (NTNU, Norway)
Mr Kofi Adutwum Holds BSc in Nursing and Psychology (university of Ghana),
NTNU- Norway( MPhil in Psychology)
USA (Masters Clinical Psychology)
Vice President for the Nursing Students' Association(UGHANSA) in 200
Mr.Adutwum says:
EVERYTHING IS BY CHOICE, CHOOSE TO LISTEN TO GOD AND
PERSUE YOUR DREAMS FOR SUCCESS IS JUST A YARD AWAY SO DON'T QUIT.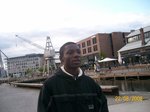 """""""""""""""""""""""""""""""""""""""""""""""""
MR. ANOKYE K STEPHEN

DIRECTOR: FINANCE
ICM Certified Accountant
He is a Certified Accountant( ICM)
A member of the Association of Corporate
Financial Accountants Of UK.
He holds Masters in Business Administration
A man of Great Experiences in the Business World.
He says Relax and a clear mind is the Master;That Rules.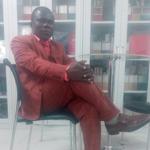 MR. ANDREW BRENYA NYANKSON
DIRECTOR : PUBLIC RELATIONS AND BUSINESS DEVELOPMENT
Mr Brenya Holds BA from Valley View University and
Maters in Petroleum Management (University of Ghana Business School)

Expert in Oil and Gas Industry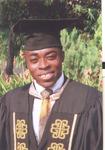 MR. ERIC KWABENA SARFO
DIRECTOR: FUND MANAGEMENT
He Holds BA Economics (UG),MBA(Lester University)
He is an Economist and International Chartered Insurer.

MR. ODIKO K. SETH
DIRECTOR: BUSINESS SOLUTIONS

BSc Electrical Engineering (KNUST, Ghana),MSc TEng,
Telecommunication Engineering Expert
MR. ANDREW B. MURPHY
DIRECTOR: MICRO & MACRO PROJECT
BBA (VVU, Ghana), Investment Analyst - Ghana
Stock Exchange
He holds BA Accounting Option(VVU, Ghana).
He is financial and investment analyst.,
He holds Certificate in Security and Investment
from the Ghana Stock Exchange.
Mr Murphy says:
''Your biggest asseat is your talent''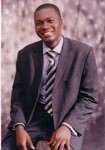 MR. EMMANUEL AGYEMANG BADU

GROUP CEO

BSc Computer Science (Valley View University),
Cert, Business and Computing (Westminster University)
Masters in Intellectual Property(Africa University)
MBA-Management(University of Suffolk)
He also holds Certificate in Oil and Gas Commercial Management
HE SAY'S-- IMPARTING A CAN DO SPIRIT TO
THE GHANAIAN YOUTH IS HIS DREAM
DREAM THAT!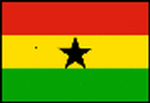 """""""""""""""""""""""""""""""""""""""""""""""""""

DR. OSEI HARRISON

DIRECTOR: INDUSTRIAL DEVELOPMENT
BSc (KNUST, Ghana) MSc (AUST, Abuja)
Expert in Mineral and Petroleum Engineering

BSc Mineral Processing Engineering-KNUST (Ghana).
Msc Petroluem Engineering (AUST) Abuja, Nigeria)
Phd Petroleum Engineering(Malaysia)
WORKING AREA :Reservoir, Production,Drilling and
Completion,Refining, Management and Economics.