EARTH CHARTER YOUTH GROUP (ECYG)-PIGOP GHANA
BACKGROUND
PIGOP Ghana is a community based, non-governmental, not-for profit, non-denominational, organization founded in December, 2005. The Organization is officially registered under the Companies code, 1963 (Act 179) of the People's Republic of Ghana.
---
We are registered as a company limited by guarantee with registration number
G-34,010
by the Ghana Registrar of Companies.

The PIGOP is composed of educated or academicians consisting of both graduates/postgraduates and other academic professionals. This group is willing and committed to see a positive change on the Ghanaian youth and the youth of Africa as a whole and for this matter of the Earth Charter going to be our backbone.
OUR VISION
Our vision is the Shaping and Remolding of the "Today's" youth for a better future and a better future Leaderships.

OUR GOAL
Our main goal is to bridge the gap between knowledge and practice: by developing and fostering a strengthened culture of co-operation and trust amongst all sectors of Ghana's society and the youth of the Global world.
OUR MOTTO
PIGOP! Turning lives around for a better tomorrow
Joined the Earth Charter youth network
---
November 2009
Number of active members
---
7 Top Senior executives
40 Volunteers and
4 Paid Staffs
ECYG's mission
---
Reconnecting Ghana to the world
(through youth training and career development and scientific / environmental researches)
Activities and Interests
---
Environmental education

Assist Ghana Government in project Implementations, Assessment,Monitoring and Evaluation in the Rural Areas or Communities

Ethical issues in the community and the world
Science(Health, Educational) research
Connecting Ghana to the world through ICT
Youth health and happiness
Protecting the Earth's legacy
Youth Training and Apprenticeships
ICT Education, Training and Innovations
Book, Magazine publications
Forest and Wildlife or Nature sustainability, restoration and conservation interventions
DIRECTIONS TO PIGOP GHANA
Building Opposite Ghana Education Office Ejisu
Zongo Junction
Ejisu - Bekwai Road
Driving directions to PIGOP GHANA TELECENTRE-KUMASI
13.5 km - about 15 mins



Starting From Junction Knust

Kumasi, Ghana

1.

Head northeast on Brunie Rd

300 m

2.

Turn right

350 m

3.

Take the 1st right

150 m

4.

At the roundabout, take the 1st exit

Go through 2 roundabouts

1.3 km

5.

Slight right toward Accra Rd

250 m

6.

Continue straight onto Accra Rd

8.2 km

7.

Continue onto Konongo - Ejisu Rd

3.0 km

8.

Turn right onto Ejisu - Bekwai Rd

Destination will be on the right
http://www.google.com/mapmaker?splash=1
Send your Comments and Requests to the President:
: pigopghana@gmail.com
In Ghana In The United Kindom
024-2636168 OR 027-7825788 004479856545 0r 00447588603919

Address

AGYEMANG BADU EMMANUEL 73 SEYMOUR ROAD

BOX SE 399 KUMASI ASHANTI SL1 2NT SLOUGH BERKSHIRE

GHANA WEST AFRICA LONDON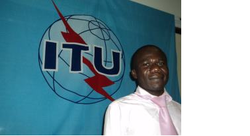 PIGOP GHANA ASSOCIATES & PARTNERS
Earth Charter Youth Groups around the world
Discover the active Youth Groups involved in the Earth Charter
http://goo.gl/maps/JSn6q
visit our wikispace@
http://ecyg.wikispaces.com/Ghana_PIGOP
JOIN US @ COM4DEV FROM HERE
http://www.com4dev.com/user/2198/organisations
TakingITGlobal organizational Page
http://orgs.tigweb.org/pigop-ghana-limited
Contact Information
LINKS TO NGOs WOLRDWIDE