PIGOP GHANA OTHER WEBSITE AND CURRENTPROJECTS
-------------------------------------------------------------------------------------------------
The following is a list useful links of our projects with our partners and afiliates that we have compiled. If you wish to be added to this list, please send us an e-mail.
Description: Building and furnishing a library for the Kwaso Metropolitan Assembly Junior High School in Kwaso Community (Ejisu District, Ashanti Region) in Ghana. Money needed for: The money is needed to buy books, building materials (blocks, cement, door- and window frames, roofing etc.) and wood for tables, chairs and shelving.
PLEASE WE NEED YOU HELP AS A SOCIAL OR MEDIA CAMPAIGNER FOR THIS PROJECT TO HELP THE PEOPLE OF KWASO IN GHANA IN THE WESTERN PART OF AFRICA
PROJECT: Building of a Library Complex For Kwaso MA Junior High School in Kwaso in the Ashanti Region of Ghana.
1%CLUB is the platform that connects smart development projects with people, money and knowledge around the world.
Knowledge Management for Development (KM4Dev) is a community of international development practitioners who are interested in knowledge management and knowledge sharing issues and approaches. Our main communication forum is the KM4dev Dgroup. To join the discussion, send a blank email to:

join.km4dev-l@dgroups.org


Agyemange is now a member of knowledge management for development
Current Executive Board
Psychology Department's current homepage
Emmanuel Agyemang Badu, the coordinator of ECYG The Pigop Ghana has written a short essay about the reasons to embrace the Earth Charter.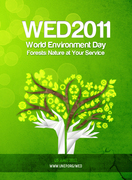 Search Pigop Ghana Other Websites
You know us as the Internet's original search engine.
One of the most visited hubs on the Internet, reaching one out of every two Web users.
Building a dynamic, interactive community of Donors, Public and Private sector organisations and Companies across Africa, the Caribbean and the Pacific
Share Information on Programmes, Projects, Opportunities, Contacts, Studies, Reports and Best Practices and Work together towards sustainable development.
VISIT US @ VOICES OF AFRICA .ORG
@The Website below
http://www.voicesofafrica.org/press-free-online-ict-for-development-course-for-africa/7/lp
Have Fun!