LinksTo Youth Seminars and Learning Resource links
The following is a list useful links that I have compiled. If you wish to be added to this list, please send me an e-mail.
NGO Online Course http://www.uic.edu/cuppa/gci/programs/profed/online/courses.htm
Our Mission Our mission is to foster character development from the inside out; by encouraging students to believe in themselves and in they're potential for success, and by motivating them to take responsibility for their attitudes, behaviors, and actions. Cathie's lifetime goal is to encourage youth to always strive for their true potential, set high goals, and believe in themselves, and to foster strong character development from the inside out. Company Profile All seminars are tailored to the audience, incorporating drama, humor, and true stories. Cathie has developed over 45 different seminars that deal with issues many teens face, like overcoming obstacles, taking responsibility for one's actions and education, character development, reading fundamentals, changing the poverty mindset, anger management, stress management, learning disabilities, teenage sexuality, and fitness in the 21st century. Another special program, "From welcome to full inclusion," helps students to understand those with special needs. If you would like a complete breakdown of the seminars, please feel free to contact our office. Contact Information Telephone 770.435.5854 Cell Phone 678.644.6462 Postal address 1514 Grace Meadows Lane Smyrna, GA 30082 Electronic mail General Information: YES@youthseminars.net Webmaster: webmaster@youthseminars.net
Be sure to place a description of your link for your viewers here!
Welcome to Eldis Community
ELDIS Resource guides provide quick access to research on major policy and research issues
Nasdaq Stock Market Information
It isn't enough just to dream about a better world, it takes action! At the Safe Haven Summit on Service, we'll show you how. In one week, you'll learn how to become a more effective world citizen, connect with leaders who share your passion and leave "armed" with the wisdom and skills needed to bring your vision into reality. So, come and discover how… "Finally, students like me will be able to see that there are opportunities to do good, and that there need not be a barrier between ambition and an urge to serve others." Luke Lapointe (RI) 2006 Summit Alumnus
NGO PROJECT TENDERING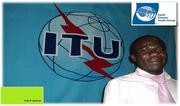 Search Engines
You know us as the Internet's original search engine.
One of the most visited hubs on the Internet, reaching one out of every two Web users.
With over half a million sites, divided into more than 25,000 categories, Yahoo! is both browseable and searchable.
GO Network is a new brand that brings together the very best of the Internet in one, easy-to-use place.